Hidden in Shirk's bowels is a room that always has the lights off. The door is still locked and the faint glow of computer screens is visible through the window. Ask most students on campus, and they probably have no idea what's in there. It's a radio station stuck in the past.
A computer is still running Windows XP and probably hasn't been turned off since then. Notes for DJs fill the walls and FCC licenses hang on a bulletin board. Soon everything will be gone. The campus would like to make it a studio for broadcasting television news, but nothing is set in stone.
WFCI was once the student-run radio station on campus, but the radio has lost its luster, student participation has been reduced, and the station has remained permanently inactive. He's been simulcasting WFYI for a few years, but that's all about to change. Franklin College knew it could not keep the station indefinitely.
President Kerry Prather explains why the college made the difficult decision to sell it:
"The commercial radio market is shrinking. I mean, it's just the reality of things. Our use of it, probably now for three years, maybe four years, is nil… There will come a day in the not too distant future when the value of this radio station will be nil. So while it still had value, what made sense for us was to monetize it while we still could," Prather said.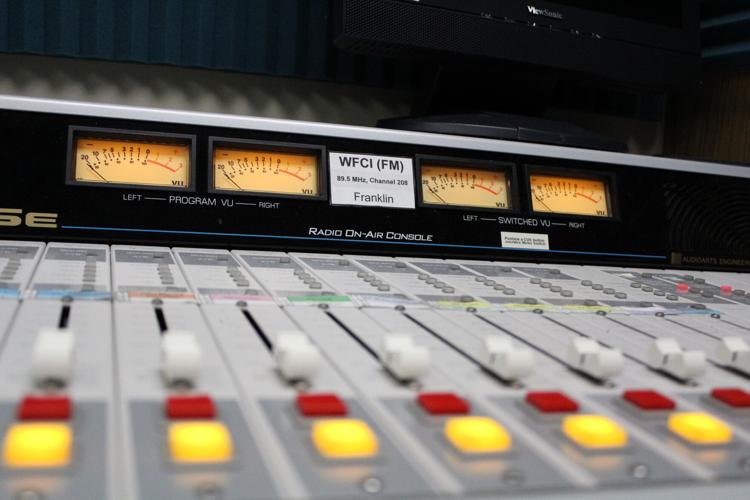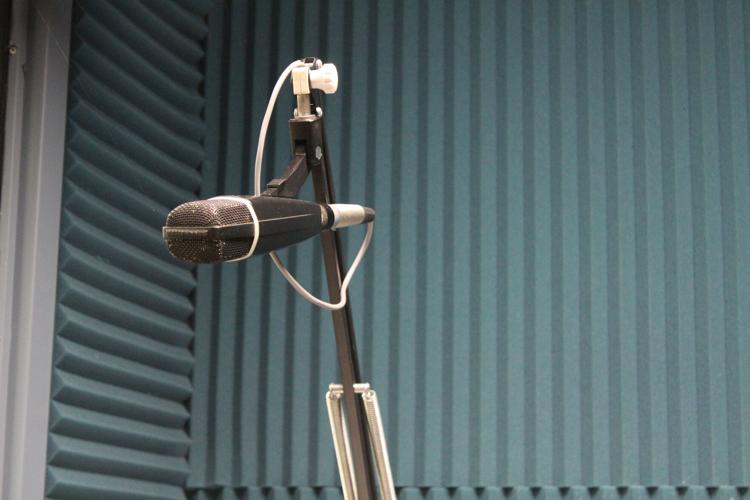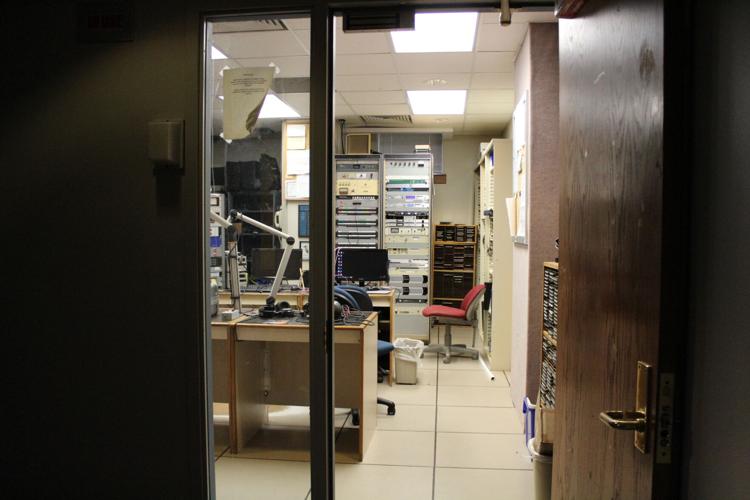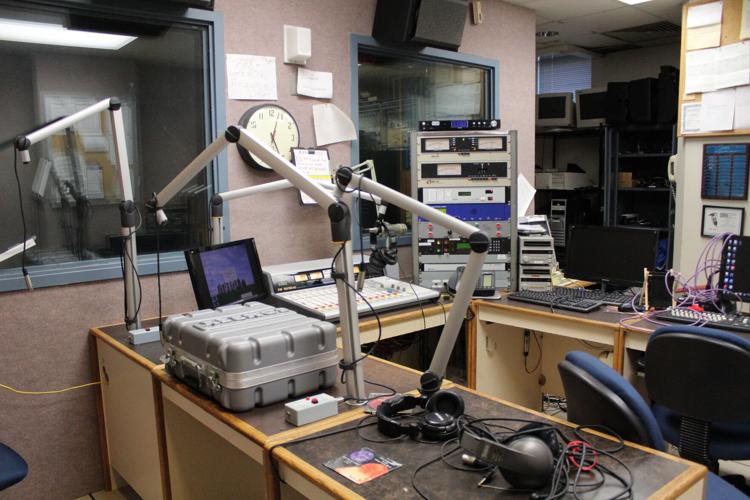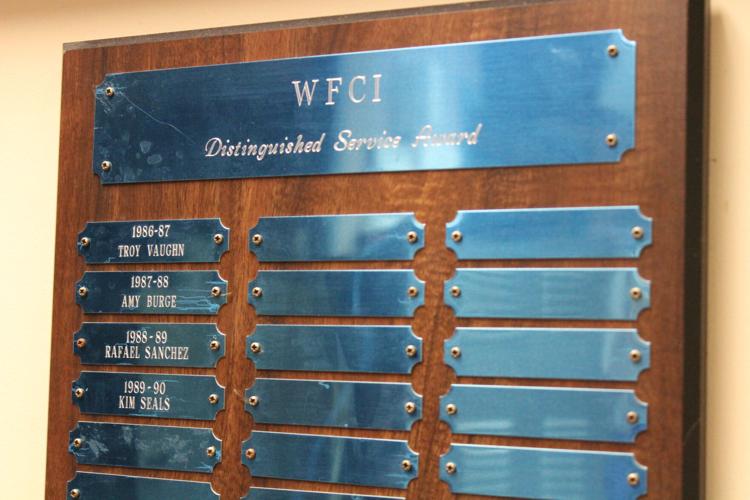 The history of the radio station dates back to 1960, when radio was king and FM stations at the cutting edge of technology. Professor Raymond Cowan started the station, mainly because he loved classical music and wanted to give students the opportunity to work in radio.
According to a 1960 issue of the Edinburgh Daily Courier, the station's 60-foot antenna was mounted at the top of Cline Hall. The initial broadcasts consisted of "classical and semi-classical music and educational broadcasts".
The range of the station was however too limited. After a library in Kentucky offered to donate its 1,000-watt tower to Franklin, it looked like all of central Indiana would take the campus station.
WRTV 6, a television station in Indianapolis, did not approve of this new tower. The power boost threatened to interfere with their signal. This sparked a dispute that nearly went to court with the FCC.
Journalism professor Joel Cramer, who started running the station in 1985, took over when the conflict ended.
"All educational radio was between the two [channel six and channel seven] on the television. If you were an education officer at the top end, you'd encounter seven, if you're at the bottom and you'd encounter six, and your sound can be distorted because of your signal," Cramer said.
Things stopped. The station went silent, the lawyers were locked up and loaded up and everyone expected a long and drawn out trial.
Fortunately, the two compromises. WFCI could increase their power to 500 watts: enough to reach 30 miles outside of Franklin, but not enough to interfere with WRTV 6. The new antenna was moved from Cline's rooftop in Trafalgar, Indiana.
The station soon began playing alternative rock, a format much more popular with the student body.
Cramer said the change happened for two reasons. First, a station at the University of Indianapolis was also playing classical with a better signal, and second, students and the general public as a whole preferred more alternative music.
"When we switched to the alternate format, we were getting a lot of [collect calls] from Johnson County Jail," Cramer said. It was more free-form music. Stuff you don't hear anywhere else.
This was when current Indianapolis Colts radio voice Matt Taylor (Class of 2008) started working at the station.
"Since I was ten years old, I knew what I wanted to do, whether it was a music guy or a sports guy," Taylor said. For our first day of freshman orientation… I asked my group leader 'Where is the radio station and how do you get involved?'
WFCI was the first radio station Taylor worked for, and he took full advantage of it. Even though it was a student-run station, he treated it like the real thing. Cramer noticed it.
"Matt was always having fun. He has a great sense of humor, but he was also very serious about what he was trying to do…He just dove in, and that's what I've always appreciated about Matt said Cramer.
Taylor was the football team's quarterback and had a natural affinity for sports, which led to more sports-related programming on the station. He and his team broadcast parts of basketball and baseball games. Taylor also started a trainer's show.
Thus, the radio station became part of the campus community. It often served as the soundtrack at Friday night parties for students.
"Me and a friend of mine, we did a change of music on Friday nights from seven to nine… We'd stay there all night taking people's calls, and we were basically partying on campus," Taylor said.
According to Cramer, the station was where people could be whoever they wanted to be on air, and no one would judge them for it.
"It's always fun to find these students who are just a little off. I had a student barking and his partner translating. It was a little different.
But with the creation of the MP3 player, people suddenly had the power to listen to what they wanted, when they wanted. The radio was outside and looked inside.
With student interest waning, the campus partnered with WFYI to simulcast on the station from 5 a.m. to 7 p.m., while students took over from 7 p.m. to 5 a.m. broadcasting WFYI all the time.
According to Cramer, by the mid-1980s, more than thirty students were working for the station. Now he only has two or three students a year who express interest in the station. He tried to get students to use the space for podcasts, but the idea didn't catch on.
Taylor is sad to see the station go, but he understands that times have changed and radio is on the way out.
"Sentimentally, that's where I started and that's what I think gave me a launch pad for my career…being able to talk to someone while they drives his car and know he listens to you and appreciates what you're doing, for me there was no other high. There is no other drug for that, that's the thing the coolest in the world… it's disappointing on my end that no one has that experience anymore," Taylor said.
For the latest student-run show, Raymond Cowan's family sat in the studio he started. The last song the station aired before switching permanently to WFYI? "It's the End of the World as We Know It" by REM
Effective immediately, the station will be transferred to Catholic Radio Indy.
All the equipment is still in that dusty old studio, everything is exactly where it was left when the FC students last signed.
While the station may soon be gone and few students on campus will notice, those who worked for it and listened to it will always remember the magic of WFCI.