This year's Tameside Toy Appeal was a remarkable success – with special thanks also to seven-year-old Olivia Kenyon.
Olivia designed and sold her own Christmas cards to raise funds to buy toys for the appeal.
The young Ashton raised £ 500 and went out to buy a huge collection of toys for the children of Tameside. She then went to St Peter's Children's Center to hand over the toys. The Action Together team called her a "superstar".
Many thanks also to Petch Printers in Stalybridge for free printing of Olivia's cards and to B&M Bargains for giving Olivia 10% off all toys so she can buy more.
This is not the first time that Olivia has supported the Tameside Toy Appeal. Last year, she raised money for the appeal by making and selling handmade Christmas baubles.
Santa's Race at Tameside College
Students at Tameside College raised £ 150 for this year's Toy Appeal with a 'Santa run' fundraising event.
Utilities and athletic students walked a total of three kilometers around the college's Beaufort Road campus, raising money for the annual appeal.
The money raised by the students was used to purchase a wide range of gifts, which were given on the appeal, with a focus on 16-18 year olds and teenagers.
Andrew Dixon, professor of utilities at Tameside College, said: "I am very proud of my students who participated in this event. Even though the weather was not on our side at the time and it was quite a distance away, they all finished the race.
"It's a nice feeling to know that the money they have raised will go to help young people of the same age, who are not so fortunate. Well done everyone. "
More joy of living than ever
A Tameside packaging company brought Christmas cheer to the children of Tameside by raising £ 1,500 worth of toys for the Tameside Toy Appeal.
Ampulla Ltd, based in Halton Street, Hyde, collects for the appeal every year, but this year has grown bigger than ever, raising the huge amount.
Denise Miller, director of Ampulla Packaging, said it was important to give back to the community after such a difficult year.
She said: "2021 has been a difficult year for so many people. At Ampulla, we stand up for the local community and seek to give back in any way we can. The Tameside Toy Appeal is something we plan to do throughout the year as we work to make our contribution to our local community.
"Our staff are the driving force behind the donations, and we are grateful that by working together we can bring some Christmas cheer to some of Tameside's most disadvantaged children.
"Merry Christmas everyone and a special thank you to Tameside Toy Appeal for the incredible job they do."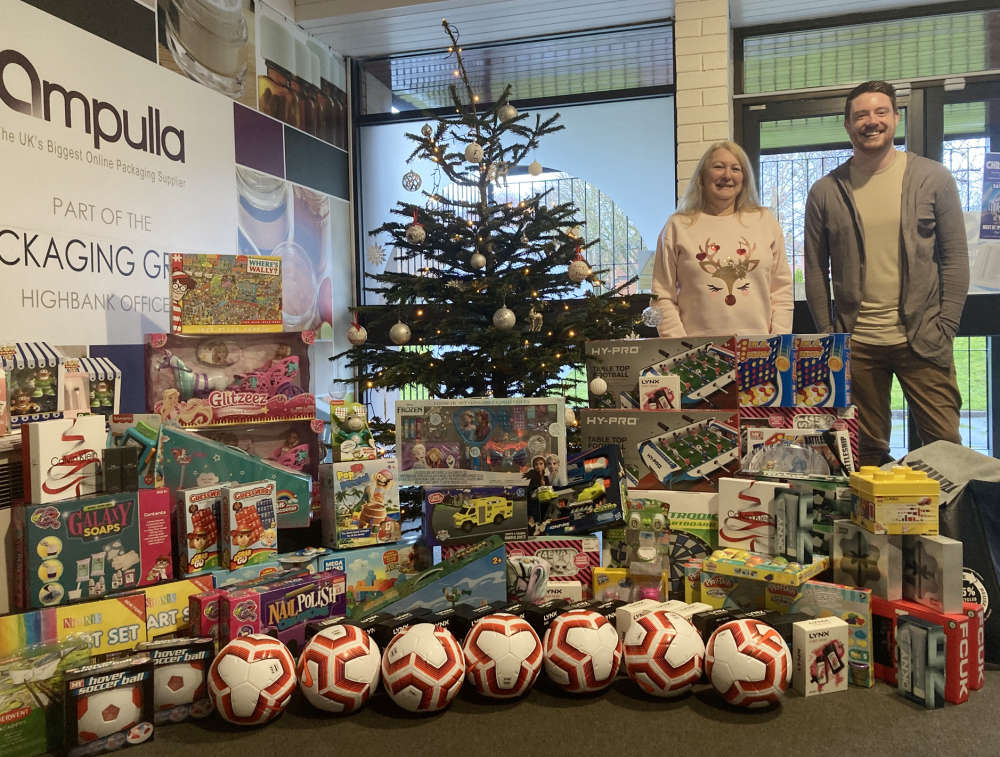 All smiles thanks to donations
The Hattersley Community Memorial Funeral Services received a huge volume of toys donated for this year's appeal.
A company called GB Recruitment also kindly donated two £ 250 Segways for the children of Tameside to the large amount of donations.
Funeral Director Stacey Booth said, "As Christmas approaches, we think it's important to share a positive message with these kind toy donations.
"We hope it puts a smile on all the children's faces. "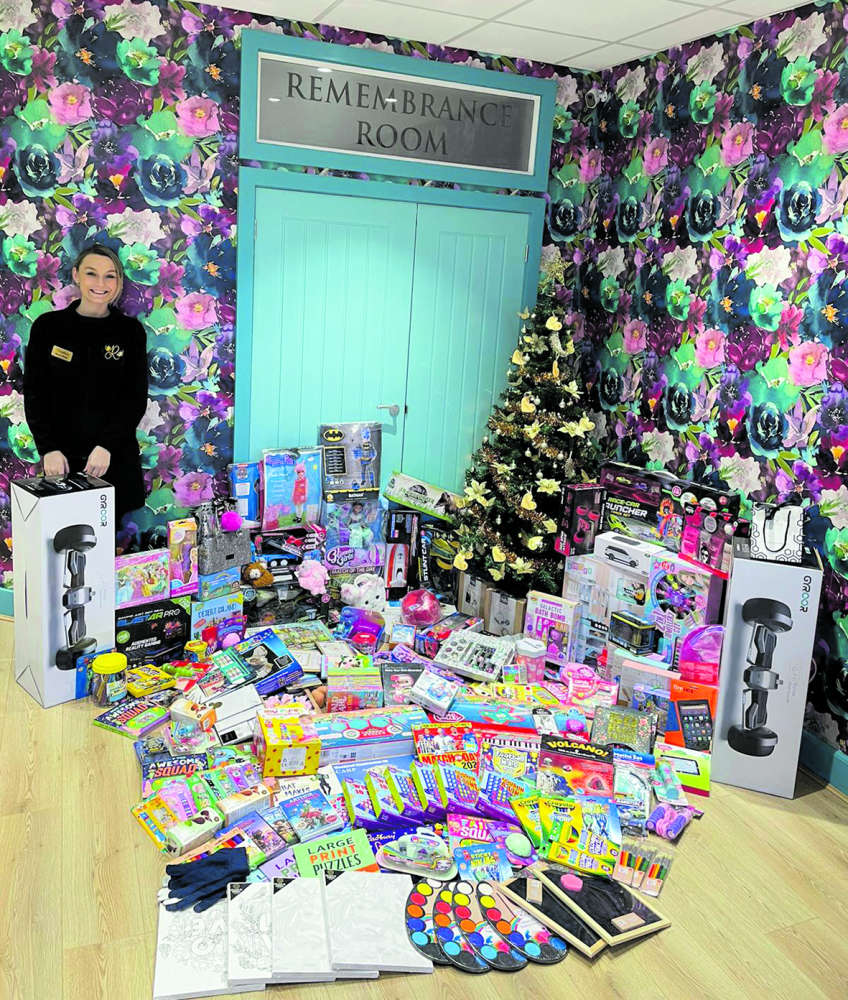 Read more about Tameside Reporter
Click here for more latest news
Click here to read the latest edition of the document online
Click here to find out where you can get a copy of the document