The positivity rate of English-language coverage of the Arctic by Russian news agencies jumped from March to April as Russian leaders made a concerted effort to disassociate the Arctic from Ukraine's invasion, researchers say Canadians who have been studying Russian coverage of the North since January 2020.
"We have noticed an upsurge in articles pushing the narrative that the Arctic region should be depoliticized and that a return to normalcy is desirable," researchers from the Arctic Policy and Security Observatory (OPSA) at the National School of Public Administration (ENAP) in Montreal, in their most recent report.
"The Arctic region was presented in rosy depictions of the potential for cooperation, dialogue and partnerships to decouple the region from Ukraine's invasion."
Russian President vladimir Putin, Minister of Defense Sergei Shoigu and Russia's top Arctic diplomat, Nikolay Korchunov, were among the heavyweights appearing frequently in the media to deliver that message, the report said.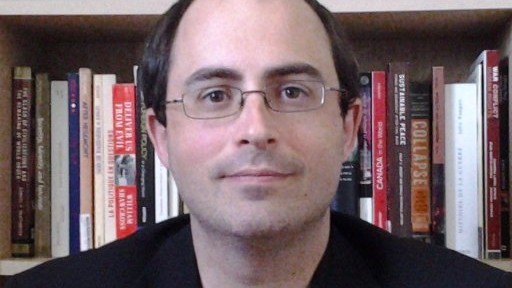 "We know it's in English for international audiences and what we saw in April was a shift in storytelling towards the positive," Mathieu Landriault, director of OPSA and adjunct professor at ENAP, said in a telephone interview.
"It's a sign in TASS that they're trying to emphasize 'things aren't so bad' and 'Russian Arctic projects are on the right track.' But no, they're not.
Project a "business-as-usual" message
Business opportunities in Russia's Arctic were a top talking point and help explain the higher positivity rate, the report says, with policymakers pointing to things like the number of shipments on the sea route from North and investments in Arctic projects with the aim of minimizing the impact of sanctions on Russia's North.
"This is part of a concerted effort to present a status quo front of a cooperative Russia that is always open to working with other countries even when other events suggest otherwise," the researchers said in their analysis.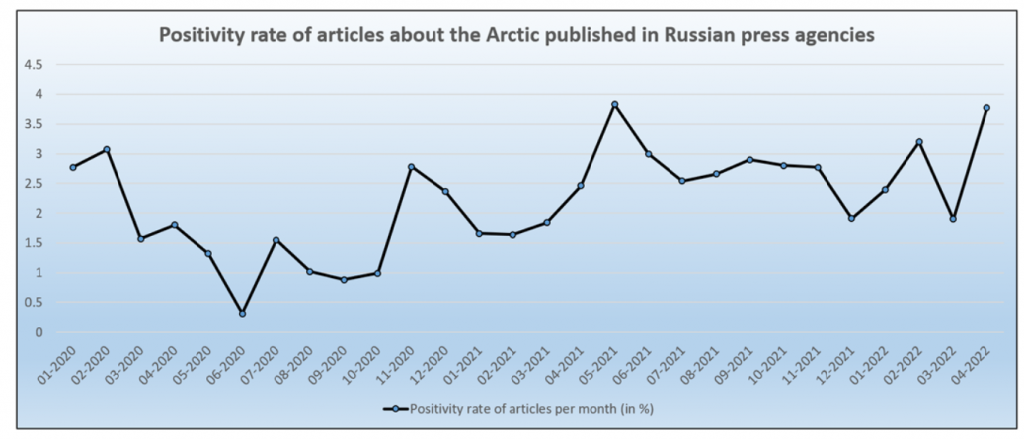 The research project began in May 2021, with analysis going back to January 2020 and was developed with the Observatory of Indigenous Public Administrations (OAPA).
"We wanted to have a more systematic depiction of how the Arctic region is presented to the public by Russian news agencies," said Landriault.
"Detecting misinformation is one of the most pressing threats to democracy these days and we thought it would be interesting to see if there is misinformation about the Arctic region, what is its nature and what is the intensity of misinformation."
Researchers began by analyzing English-language coverage from Russian news agencies Sputnik and TASS, until Factiva removed Sputnik this spring.
"I understand why, and I understand that companies may be worried about being singled out, but for researchers, these are valuable resources to study," said Landriault.
"I don't think I have [Sputnik] means expressing support, but it is important to keep resources available so that we can study coverage patterns and what the Russian government wants to show the world.
The next report "Russian News Agencies and the Arctic" will be published in the first half of June.
That of the group past reports can be viewed online.
Write to Eilís Quinn at eilis.quinn(at)cbc.ca
Northern Related Stories:
Canada: Canada needs a 'more cohesive' presence in the North to bolster security, says Inuit leader, CBC Radio
Finland: US military supply plane flies over Finland a day after NATO announcementThe Independent Barents Observer
Norway: Senior Arctic officials work on a plan for the future during Arctic Council break, Eye on the Arctic
Russia: The Geopolitical Collapse of the Arctic, Blog by Mia Bennett
United States: US Army Set to Reorganize Forces in Alaska to Prepare for Arctic CombatThe Associated Press