Any workplace is bound to experience change from time to time, including employees leaving the company.
The media industry in Kenya has not been without controversy and legal battles. These six media personalities were embroiled in bitter fallout with their former employers that impacted their careers.
Whether positive or negative, the personalities on this list have never been shy about talking about the lessons they have learned and urging young people to learn from their mistakes and take risks in life.
1. Caroline Mutoko
Arguably one of the most influential media personalities of the past two decades, Caroline Mutoko began her media journey at Capital FM. During an interview with clean wavesMutoko revealed that she had already been sued by Capital FM after giving notice and leaving the company for Kiss 100.
A file image of media personality Caroline Mutoko
Twitter
The media personality recalled that she decided to leave Capital FM and join the new Kiss 100 but his former bosses would not take him lightly.
According to the famous media personality, Capital FM wrote a letter to Kiss 100 which is owned by Radio Africa Group and advised her lawyer that she should not be allowed to broadcast as she posed a threat to her former employer.
After she aired, stories circulated that she could not make it, to the point that advertisers were incited against her by her former employers.
Mutoko, however, rose to the challenge and his morning show on Kiss 100 ruled the airwaves for nearly two decades.
2. Louis Otieno
In the early 2000s, Otieno was a household name who was imitated by all journalists due to his eloquence and star-style presentation model.
He recalled how he once challenged his former employer after a certain dress code was introduced for news personalities. Otieno mocked the company's top brass, calling the decision insignificant for the company.
Otieno said he never understood why the media house wanted to procure suits and dresses that news anchors only had to wear when they were on the air and then return them afterwards.
He said that due to his outspoken nature, some of his bosses found it hard to accept him while others worked to sabotage him and get him fired.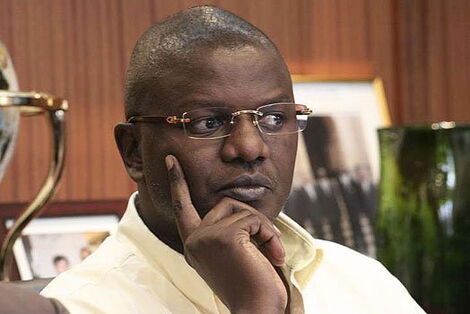 Former KTN presenter Louis Otieno.
The standard
"My bosses have tried to get me off the air so many times. I thank the Kenyans because I often stayed on the air because of the pressure from them," he recalled.
When he was linked to the death of a university student, Careen Kipchumba, Otieno was abandoned by his employer and friends, which affected his health, resulting in prolonged hospital visits. He struggled to find a job and that's when he realized he had been shut out of the industry.
3. Jeff Koinange
After announcing his resignation from K24 TV, the famous journalist was involved in a legal battle with the television channel. Jeff left the station in 2012 after five years of service.
He was asked to pay Ksh 3.9 million to his employer three months after his resignation for leaving without notice.
Jeff, who had landed a lucrative job with a South African TV station, first offered to pay back the money Mediamax claimed with a single cheque.
4. Andrew Kibe and Kamene Goro
NRG-Radio sued his former breakfast presenters, Andrew Kibe Mburu and Kamene Goro after leaving the station for Kiss 100.
Reports said Kibe and Goro had signed a non-compete clause that prevented them from joining another media house.
In court documents, NRG-Radio said the duo did not leave the radio station in a good manner and only gave three days' notice, which violated their contract.
5. Shaffie Weru
Weru had been suing his employer for 18 years for unfair dismissal.
Several documents that made the rounds on social media stated that the former radio presenter was asking for at least Ksh 21 million in compensation.
Radio Africa Group also threatened to counter-sue its former Home Boyz program controller and show host, Shaffie Weru, for an amount of Kshs 150 million.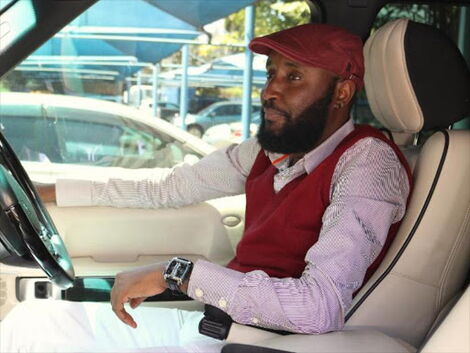 Media personality Shaffie Weru in his car
Case
6. Denis Galava
The former Nation Media Group editor was fired for allegedly ignoring due process in his job and he later sued his former employer for Ksh 250 million.
Galava, in court documents, said he was terminated without due process without benefits despite being a permanent and pensionable employee.
He said he was on salary of 800,000 Kenyan shillings a month at the time of his dismissal and wanted the court to award him three months' salary in lieu of notice.
The former editor also asked the court to award him the equivalent of one year's salary for unfair dismissal, one month's salary for each year of service, compensation for 24.5 days of earned leave, his contributions accumulated by the employer, the remuneration for the 19 years he would have worked before retiring at age 60, "taking into account the promotion and the annual increase", as well as compensation for the loss of pension income.
death